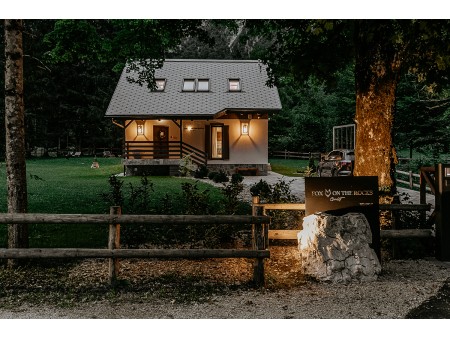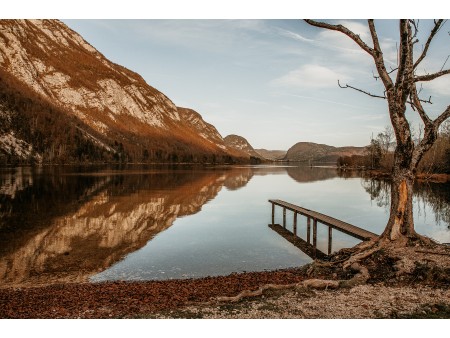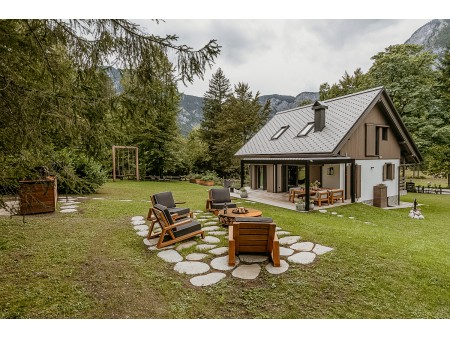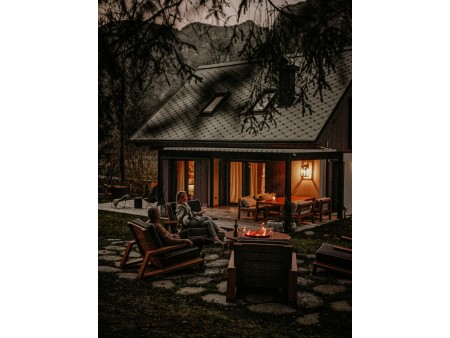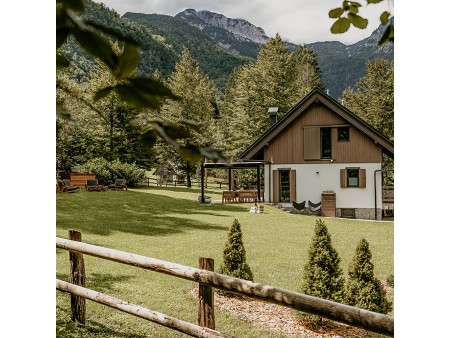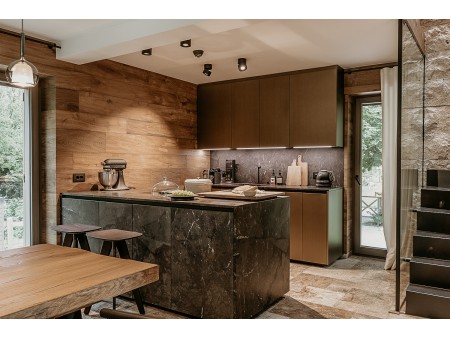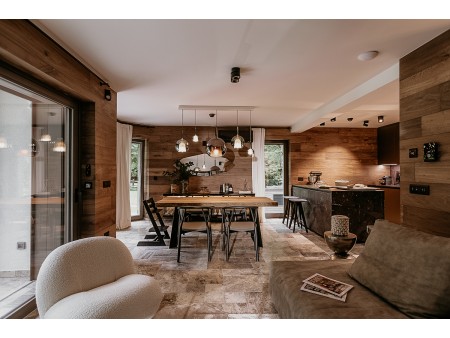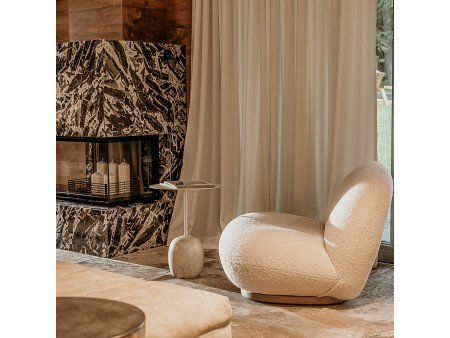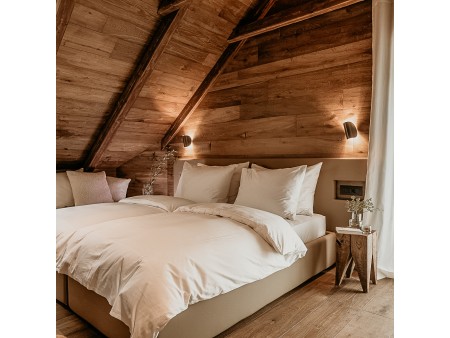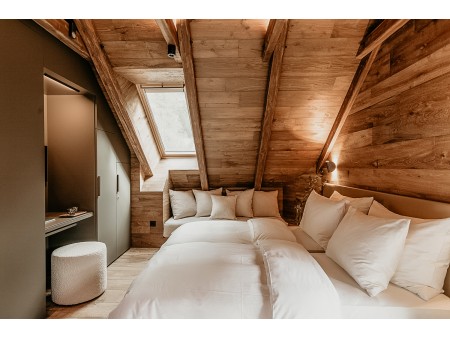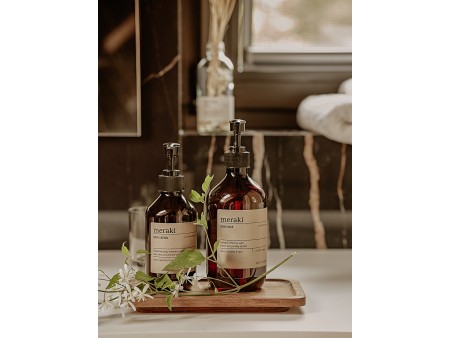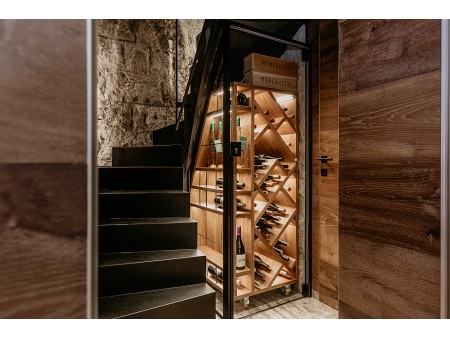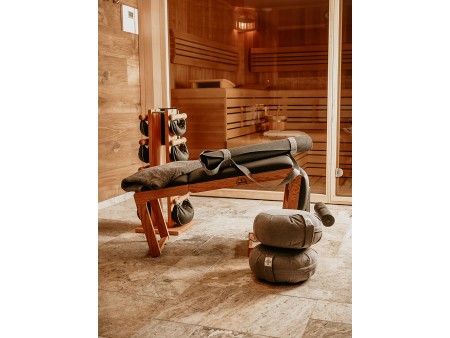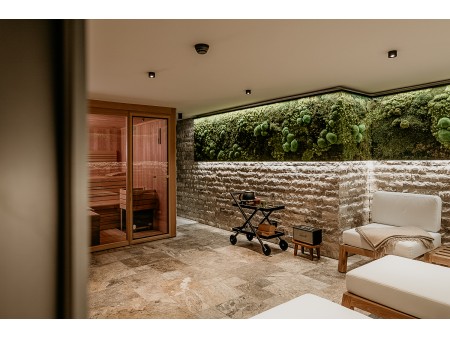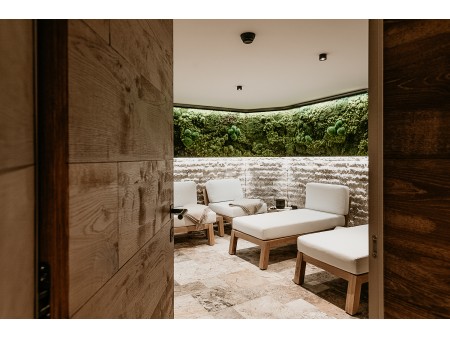 Fox on the Rocks - Luxury Mountain Chalet
Fox on the Rocks - Luxury Mountain Chalet in the Heart of a National Park. Welcome to the Premium Experience of Pristine Nature in the Alps!
Price per person:
7.000,00 €
Fox on the Rocks - Luxury Mountain Chalet
Experience the luxury of a carefree holiday while having exclusive privacy.
Fox on the Rocks offers all the privacy of your own luxury chalet with all the convenience and high service level of an exclusive hotel.
From our holiday home to yours
In 1932, the house was purchased into the Family from Slovenian painter, Valentin Hodnik. After almost 100 years of special memories, the house underwent renovations to become the luxury family holiday home that it is today. In order to continue to keep this area preserved, the size of the house remained the same and we were able to restore each part into what is now our definition of Fox on the Rocks Chalet. We now invite you to experience the magic of the Fox on the Rocks Chalet by creating an exclusively personalised stay in one of the most desired locations in Slovenia.
The story behind the name
There is a tale that, one year, a fox family was visiting the property during the winter months to nest and seek shelter. During this time, the children in the family grew fond of them and it remained a pleasant memory as they grew up. The fox family has since left, but the name remains a part of our Chalet.
"The Rocks" of our chalet name is to incorporate the surrounding panorama of limestone from the Julian Alps, visible from all angles of the property.
Giving us our Fox on the Rocks Chalet.
Accommodation
Carefully curated to create a balance between nature and comfort.
Set over two floors and a basement level with 150 m2 indoors and 2000 m2 outdoors, the property can accommodate four adults and one child across two bedrooms.
Indoor: 150 m2
Outdoor: 2000 m2
Persons: 4+1
Bedrooms: 2
Top Floor
The top floor has two bedrooms accompanied by fully furnished separate bathrooms. One bedroom has an additional lounging and sleeping area suitable for one child. At the top of the stairs, there is a library containing a variety of novels. Each of the two bedrooms have all the comfort you could wish for, with luxury linens and skincare products that invites you to turn your daily self-care into moments of calm.
Ground Floor
On the ground floor there is a fully-furnished kitchen that opens into the main dining area and living room. The dining area is equipped with a table set of 5 chairs and two bar stools along the kitchen's center island. The living room consists of two sofas surrounding a fireplace with glass doors opening to the backyard open onto an expansive south-facing terrace which provides wonderful views of the surrounding peaks. Comfortable sofas in the living room set around a fireplace creating a warm and welcoming ambiance. There is also a toilet located at the front entrance on this floor.
Basement
In the basement there is a well-established spa containing a sauna, shower, and lounging area. There is a fitness area containing modern equipment for cardio and weight exercises. A laundry room and additional bathroom can also be found on this level. The Spa area is completed with a Finnish sauna, NOHrD wooden fitness equipment and a relaxing area. There is also a wine cellar with a wide range of Slovenia's best wines and spirits.
Exterior
The exterior contains a comfortable dining area attached to the chalet with an optional rooftop. On one side of the yard, there are a set of swings with 360 views of the property and surrounding landscapes and a herbal garden with fresh herbs available year-round. On the other side of the property, there is a state-of-the-art hot tub area and a ski room containing outdoor sport equipment. Towards the back of the land, there is a fully-equipped outdoor cooking area and a comfortable lounging area with a fireplace. Just outside of the Chalet a variety of options, for both fun and relaxation, can be found.
Please contact us for Special Retreat Packages.
Activities
Tour Bohinj in your most preferred way with a variety of activities available to you.
The selection of winter and summer outdoor activities around our luxury chalet are boundless.
Summer activities: Hiking/Advanced Hiking, Rock Climbing, Cycling, Horseback Riding, Water Activities, Paragliding ...
In summer, Lake Bohinj offers harmless activities, easily reachable mountains offer extraordinary views, with exciting mountain bike trails, and everything from short saunters to day-long guided hikes. The truly adventurous can attempt to climb Triglav.
Winter activities: Cross-Country Skiing, Sledding, Ice Skating, Skiing, Snowboarding, Snowshoe Hiking ...
Our experienced team can arrange everything from epic ski touring, to children's ski lessons or skidooing tours. We can also organize a range of (fun-filled) activities from ice-skating, snowshoe hiking and many more.
Surroundings
Lake Bohinj - 100 m
Vogel Ski Resort - 450 m
Savica Waterfall - 4 km
Pokljuka - 21 km
Lake Bled - 30 km
Lake Bohinj is easily reached from four international airports:
Ljubljana Airport (Slovenia): approximately 50 min by road
Airport Klagenfurt (Austria): approximately 1 h 30 min by road
Trieste Airport (Italy): approximately 2 h 10 min by road
Airport Zagreb (Croatia): approximately 2 h 40 min by road
Experiences
Enjoy a highly personalized experience in the utter comfort and privacy of your own home.
With all of the amenities you could wish for and all details carefully crafted in order to deliver a uniquely memorable experience.
Spa and Wellness
Find yourself fully rejuvenated with an at-home massage or personalized beauty treatment or take advantage of your own zen space with world class fitness equipment, relaxing seating, and sauna.
Wine and Spirits
Enjoy the finest wine Slovenia has to offer from our in-house wine cellar. All wine and spirits were carefully selected to provide the ultimate tasting experience.
Hot Tub Area
Take a dip in our open air jacuzzi while you soak in the picturesque views surrounding you.
Outdoor Lounge
Find a moment of zen in our lounge area, by taking in all the senses that the surrounding nature has to offer. Get lost in one of our books from the library or bask in the sunshine.
Yoga and Mindfulness
Recharge your mind and body with a private yoga session in the calmness of your own personal spa or outdoors surrounded by inspiring scenery.
Books & Magazines
Grab a book or magazine from our wide selection in the library and unwind by the fireplace. Create your own memories together beside the outdoor fireplace and experience the calmness of the nature surrounding you.
Outdoor Kitchen
Take your culinary skills outside with our fully-equipped outdoor kitchen and dining area.
Herbal Garden
Add freshness and flavor to your dishes and drinks by collecting your own herbs from our herbal garden. You'll find a variety of herbs to choose from and it's available all year round.
Fully Equipped Kitchen
Get creative with your cooking in your very own state of the art kitchen or try an exclusive dine-in experience with a personal chef.
Special Offers
Exclusive to our guests
Add something special to your holiday by selecting one of our unique experiences below and we'll make it an unforgettable moment for you.
Ultimate Culinary Experience
Experience the culture of Slovenia through traditional dishes without having to leave the estate. Allow yourself to sit back and relax while a private chef prepares the meals in front of you. If you're looking for a night in, we've got you covered.
When you book a 7 night stay, you will get a private chef experience including a five-course menu inspired by local Slovenian traditional foods.
What's included:
- In-house gourmet dinner prepared on your date of choice
- Five-course meal for all Chalet guests adhering to known dietary restrictions of guests
Relaxing Retreat
Feel rejuvenated with our selection of spa treatments and activities brought right to your front door. Energize yourself with an indoor or outdoor private yoga session during your stay. Allow us to bring the spa to you, select your own custom body massage.
When you book a 7 night stay, you will get a relaxing retreat, subject to your style preference, included in your stay.
What's Included:
- Four massages for a total of 60 minutes each
- A private guided yoga session on the property
Services:
Telephone concierge services, Daily housekeeping
Extra services (extra fees apply):
Airport transfer
Personal concierge
Private chauffeur
In-chalet massage & beauty treatments
Ski Pass
Non-ski activities
Private yoga teacher
Grocery shopping
Private gourmet chef
Activities & excursions
Childcare services
Laundry service
Prices
min. stay: 7 nights
surcharge for stays of less than 7 nights: 20% / night
| | | |
| --- | --- | --- |
| May | No of nights | Price (in EUR) |
| 1. - 8. 5. 2023 | 7 | 8.100 |
| 8.- 15. 5. 2023 | 7 | 7.500 |
| 15. - 22. 5. 2023 | 7 | 7.500 |
| 22. - 29. 5. 2023 | 7 | 7.500 |
| | | |
| --- | --- | --- |
| June | No of nights | Price (in EUR) |
| 29. 5. - 5. 6. 2023 | 7 | 9.500 |
| 5. 6. - 12. 6. 2023 | 7 | 9.500 |
| 12. 6. - 19. 6. 2023 | 7 | 9.500 |
| 19. 6. - 26. 6. 2023 | 7 | 9.500 |
| 26. 6. - 3. 7. 2023 | 7 | 9.500 |
| | | |
| --- | --- | --- |
| July | No of nights | Price (in EUR) |
| 3. 7. - 10. 7. 2023 | 7 | 9.500 |
| 10. 7. - 17. 7. 2023 | 7 | 9.500 |
| 17. 7. - 24. 7. 2023 | 7 | 9.800 |
| 24. 7. - 31. 7. 2023 | 7 | 9.800 |
| | | |
| --- | --- | --- |
| August | No of nights | Price (in EUR) |
| 31. 7. - 7. 8. 2023 | 7 | 10.000 |
| 7. 8. - 14. 8. 2023 | 7 | 10.000 |
| 14. 8. - 21. 8. 2023 | 7 | 10.000 |
| 21. 8. - 28. 8. 2023 | 7 | 9.800 |
| 28. 8. - 4. 9. 2023 | 7 | 9.800 |
| | | |
| --- | --- | --- |
| September | No of nights | Price (in EUR) |
| 4. 9. - 11. 9. 2023 | 7 | 9.500 |
| 11. 9. - 18. 9. 2023 | 7 | 9.500 |
| 18. 9. - 25. 9. 2023 | 7 | 8.100 |
| 25. 9. - 2. 10. 2023 | 7 | 8.100 |
| | | |
| --- | --- | --- |
| October | No of nights | Price (in EUR) |
| 2. 10. - 9. 10. 2023 | 7 | 7.500 |
| 9. 10. - 16. 10. 2023 | 7 | 7.500 |
| 16. 10. - 23. 10. 2023 | 7 | 7.500 |
| 23. 10. - 30. 10. 2023 | 7 | 7.000 |
| | | |
| --- | --- | --- |
| November | No of nights | Price (in EUR) |
| 30. 10. - 6. 11. 2023 | 7 | 7.000 |
| 6. 11. - 13. 11. 2023 | 7 | 7.000 |
| 13. 11. - 20. 11. 2023 | 7 | 7.000 |
| 20. 11. - 27. 11. 2023 | 7 | 7.300 |
| 27. 11 - 4. 12. 2023 | 7 | 7.800 |
| | | |
| --- | --- | --- |
| December | No of nights | Price (in EUR) |
| 4. 12. - 11. 12. 2023 | 7 | 9.500 |
| 11. 12. - 18. 12. 2023 | 7 | 9.500 |