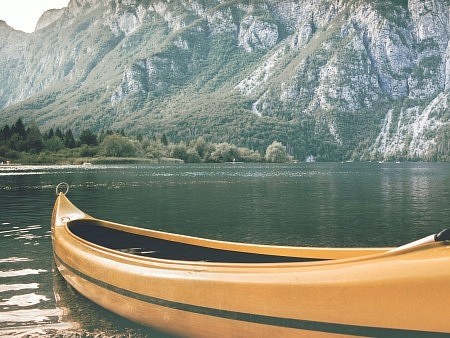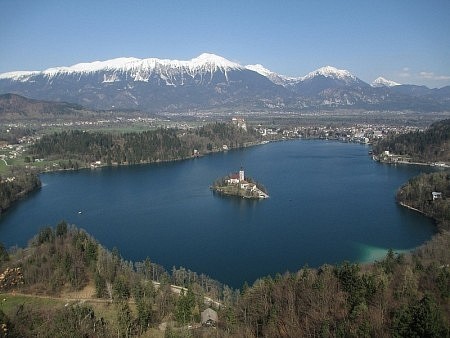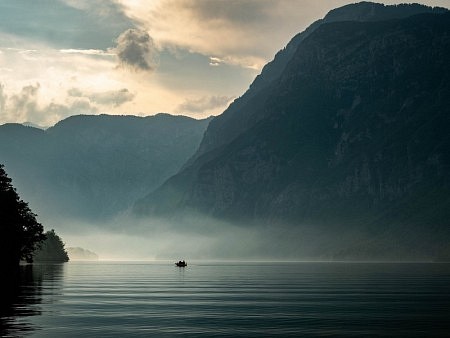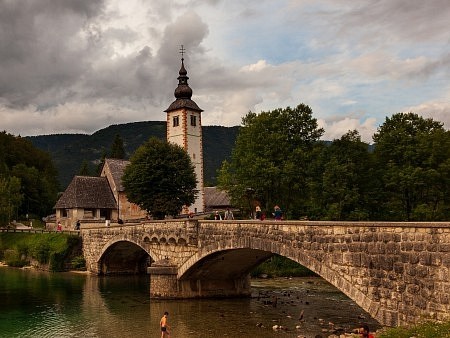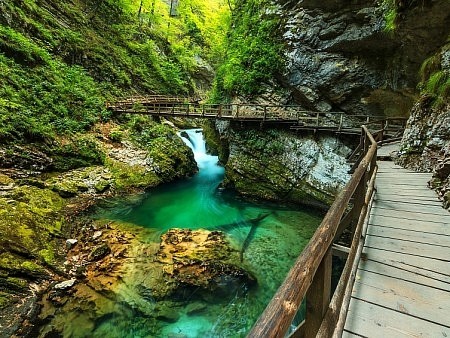 Alpine Lakes - Bled and Bohinj
Slovenia's jewel Bled with it's lake and Pletna boats, Bohinj and the glacial lake, Pokljuka plateau and Triglav National Park.
Price per person:
110,00 €
Alpine Lakes - Bled and Bohinj
This day trip takes you to Lake Bled, one of the most popular tourist attractions in Slovenia. Enjoy the marvellous views of the lake from Bled castle, one of Slovenia's oldest castles, and from the traditional 'pletna' boat, which brings you to the picturesque island on Lake Bled.
Not far from Bled is the Pokljuka plateau, covered in amazing forests that are a part of Triglav National Park which stretches all the way to Bohinj Lake, an absolute gem nested in the heart of the Julian Alps.
Lake Bled
A trip to Bled, one of Slovenia's top attractions, must be a part of any visit to Slovenia. We visit Lake Bled, the/a world-famous Alpine lake renowned for a medieval castle perched on a cliff above the lake. We visit the museum at Bled castle and enjoy the bird's eye view of the lake and its island with the Church of the Assumption.
We take a traditional pletna boat to Bled island. Time permitting, we go for a short stroll along the lake or have a coffee and kremšnita (vanilla cream cake, the most famous dessert in Slovenia)
Bohinj lake
The glacial lake Bohinj is considered the most beautiful place in Slovenia. It is the country's centre of eco tourism and outdoor adventures.
It is the largest and most beautiful Alpine lake in Slovenia. Being part of the Triglav national park, Bohinj will impress you with its natural beauty and its serene peacefulness and you will surely vow to return.
Bled Vintgar gorge
Vintgar gorge is deeply carved into the limestone by the Radovna river, which you can follow on a 1.6 km path full of bridges and galleries that show you the truly remarkable landscape of the gorge. The river accompanies you in rapids and pools of amazing colour and finally leaves the gorge at Šum waterfall which is also the end of the trail.
Pokljuka plateau
Pokljuka is a high-elevation karst plateau that goes as high as 1,400 meters above the town of Bled and is already a part of the Triglav National Park, the only national park in Slovenia. You will be able to admire the thick spruce forests that are only broken by scant roads and swamps. Pokljuka is also famous for its Biathlon Centre, where some of our best athletes train in the winter time.
Price: € 110 / person/minimum 4 persons
Our prices are all-inclusive, so the only extra cost on the tour is lunch. You need to take that into consideration when comparing tour prices, as many agencies advertise low prices and put the admission fees and other extras in the small print.
Price includes:
Guide
Transport
Admission to Bled castle
Rowing boat ride to Bled island
Admission to Vintgar Gorge (summer season only)
Optional extras:
Lunch
Admission to the church on Bled island (€ 6)
All of our daytrips are also available as private tours. We can customize any tour to the needs and interests of the guest (1-3 persons from 390 €; 4-6 persons from 490 €).
Further reading: Slovenia

Goriška brda at the western border with Slovenia's best wine and olive oil, Dobrovo castle and huge wine cellar, Šmartno medieval village

Škocjan UNESCO listed caves, Lipica stud farm, Lokev village, Karst landscape: caves, chasms, karst springs, intermittent lakes, and karst fields

Discover the Slovenian Karst reagion. Lipizzaners found their home more than 400 years ago and caves are thousands of years older ...