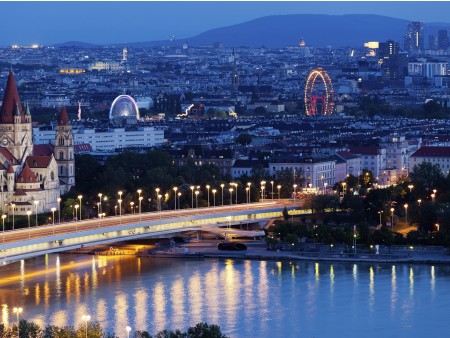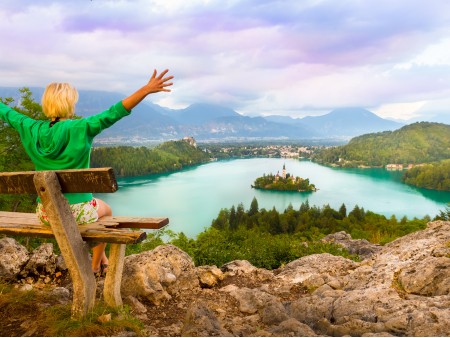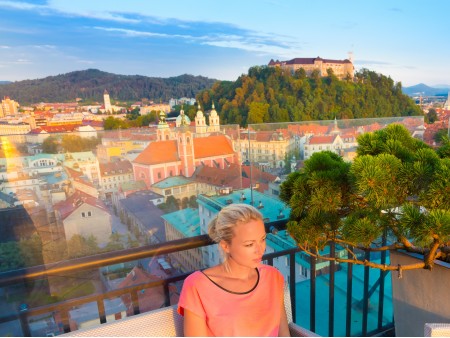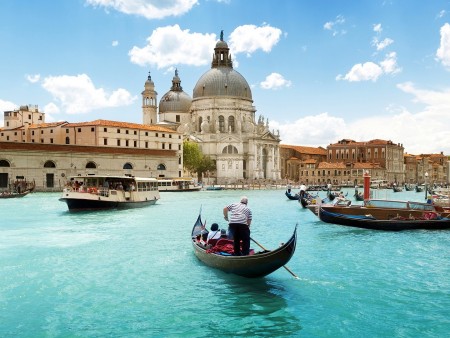 From Vienna To Venice - 6 day multy country tour
Visit Vienna, continue to the green jewel of Europe Slovenia. Taste culinary delights of Maribor, Ljubljana and Bled. End the tour with a coffee in Venice!
From Vienna To Venice - 6 day multy country tour
We will take you through beautiful countryside of Austria, Slovenia and Italy. We start at imperial Vienna and continue to the "hidden jewel of Europe" Slovenia. Discover culinary highlights of Maribor, boutique capital Ljubljana and majestic lake Bled. End your fantastic holiday with a cup of coffee on st. Marks square in Venice!
Day 1 VIENNA – MARIBOR
Arrival to the Vienna airport will be followed by a short panoramic sightseeing that will include the Opera house, Town hall, the Parliament building, Hofburg, the University, St. Stephen cathedral. Time permitting, there will be also some free time before departure to Maribor. Dinner and overnight in a hotel.
Day 2 MARIBOR
The day will start with sightseeing of Maribor, followed by a journey to the Slovenske Gorice hills including a traditional lunch at a tourist farm. In the afternoon, the route will take us to the cellars of Gornja Radgona for wine tasting, and later to the most modern wine cellar in Slovenia, the Zlati grič cellar in Slovenske Konjice. We will also taste their wines and comparing the impressions return to the hotel. Dinner and overnight.
Day 3 MARIBOR – LJUBLJANA
In the morning, we will visit a tourism farm known for its cheese and yoghurt which we will taste. Afterwards we will continue to Ljubljana and do a panoramic sightseeing with the coach, then walking through the charming streets of city centre and by a tourist boat. Highlights such as the town hall, the famous Three bridges and the market will be seen. Dinner and overnight in a hotel.
Day 4 LJUBLJANA – BLED – LJUBLJANA
First in the morning we will drive to the Alpine town of Bled known for its lake and island and visit a nearby Bohinj lake and have some time for a stroll along the lake. After returning to Bled lunch will be served in a local restaurant, then we will enjoy a boat ride with a traditional "pletna" boat to lake's island where we will ring the "Bell of wishes" in its church dedicated to St. Mary. Before returning to the hotel we will also visit the Bled castle with its stunning views over the lake and the region. Dinner and overnight in the hotel.
Day 5 LJUBLJANA – POSTOJNA – VENICE
This day we will visit the Postojna underground cave, the second largest tourist cave in the world, and admire its limestone formations such as stalagmites, stalactites, curtains, etc. Lunch will be served at a nearby tourism farm. In the afternoon, we will reach and visit Venice. Dinner and transfer to a hotel. Overnight.
Day 6 VENICE
After the breakfast we will return to the old centre of Venice where you will be able to enjoy free time for individual activities.
Transfer to the airport and end of our services.
First and last day's programme depend of the airplane arrival and departure timings.
The price includes:
All transfers with a comfortable tour coach,
tolls and other duties,
Eco taxes,
5 x HB,
3 x lunch,
boat rides at Bled, Ljubljana and Venice,
all entrance fees as per the programme,
2 x wine tasting,
1 x cheese tasting,
local guides where needed, organisation and an experienced tour director,
VAT.

The canals of Venice, the glory of Viena, green Slovenian countryside and great food offer, Slovenia is culinary destination of 2021

Round tour of Italy, Slovenia and Croatia, start and finish in Venice. Visit Venice, main attractions of Slovenia and Croatia including Bled and Plitvice

Venice Day Trip. World famous city, built on the water and the scenery of many films. Venice is more than just palaces and galleries – visit it with us!
Price per person:
169,00 €