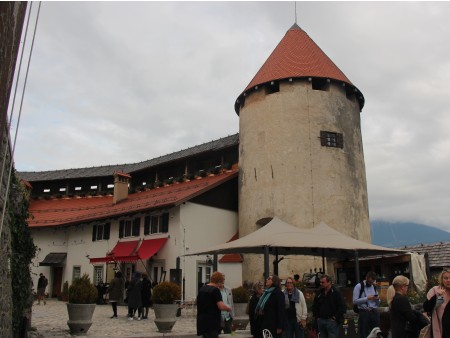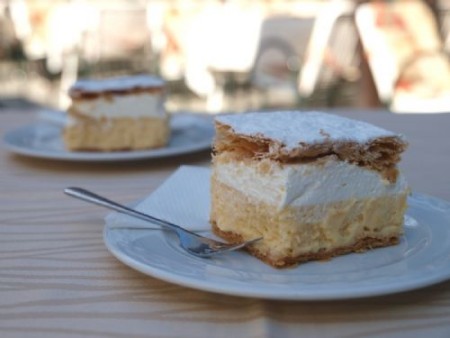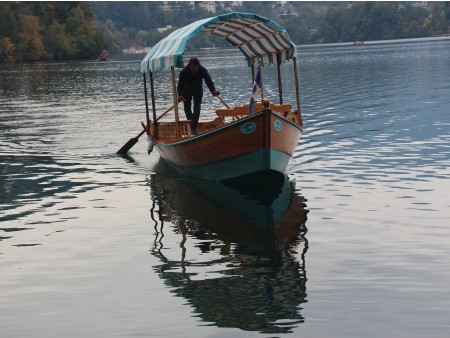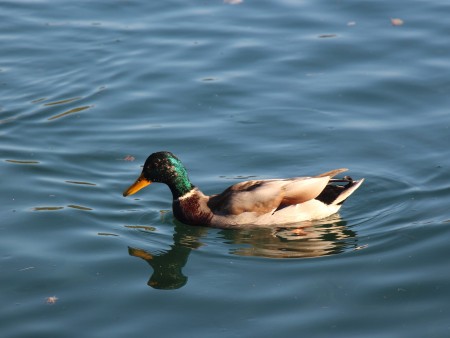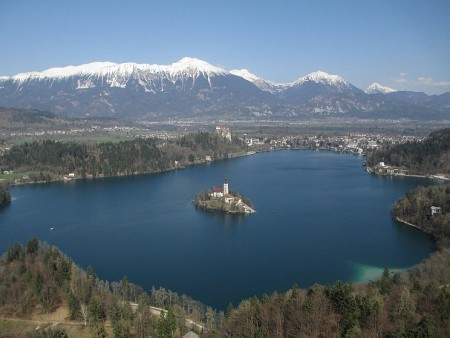 Visit Lake Bled a guided half day tour
Bled, Lake Bled, Bled island with a church the wishing bell and 99 steps, pletna rowing boat, Bled castle, kremšnita the famous cream cake
Visit Lake Bled
Take our half-day tour and visit Lake Bled, the charming Alpine resort at the very edge of the Julian Alps.
Lake Bled's famous island with a church rests in the middle of the lake. A medieval castle perches on a cliff above Lake Bled and offers the best views of the lake itself and the surrounding Alpine peaks.
Our half-day tour to Lake Bled is one of the most popular excursions in Slovenia.
Bled island with Pletna boat
A trip to Bled must be a part of any visit to Slovenia. On our tour to Lake Bled we treat you with a traditional pletna boat ride to Bled island, a top attraction in Slovenia. Pletna boats are unique to Lake Bled and operated by a single rower with two long oars. Following the boat ride, you get some time to explore the little island and enjoy the stunning views of the surrounding area.
Optionally, you can enter the Church of the Assumption and even ring the wishing bell, which has been ringing over Lake Bled since 1534.
Bled castle above Lake Bled
Our tour to Lake Bled takes you up to Bled castle, perched on a sheer cliff high above Lake Bled. Visit the Bled castle museum, which gives you an insight into the history of the entire area, and admire the views of Lake Bled from several viewpoints at the castle. Bled castle is more than a thousand years old, and one of the most spectacular castles in Slovenia.
Kremšnita
On the shore of Lake Bled it is possible to take a short walk along Lake Bled, admire the views, and watch the majestic swans and playful ducks swimming on the lake. Or you can relax and take a break in one of the coffee shops - where you need to try kremšnita, the traditional Bled custard cream cake.
Price: € 73 / person
Our prices are all-inclusive, so the only extra cost on the tour is lunch. You need to take that into consideration when comparing tour prices, as many agencies advertise low prices and put the admission fees and other extras in the small print.
Price includes:
Guide
Transport
Admission to Bled castle
Rowing boat ride to Bled island
Optional extras:
Lunch
Admission to the church on Bled island (€ 6)
Our scheduled day trips have a minimum of 2 and a maximum of 8 passengers (single traveller surcharge is 50€ when there are no other bookings for the tour).
All of our daytrips are also available as private tours. We can customize any tour to the needs and interests of the guest (1-3 persons from 390€; 4-6 persons from 490€).

Slovenia's jewel Bled with it's lake and Pletna boats, Bohinj and the glacial lake, Pokljuka plateau and Triglav National Park.
Price per person:
from 115,00 €

The tour has two parts an Alpine one with Bled, Bled castle, Lake Bled and Karsic one with Predjama castle and Postojna cave
Price per person:
114,00 €

A half-day tour to Predjama castle and almost 25 km long Postojna cave, created by Pivka River are both top slovenian tourist sites.
Price per person:
140,00 €