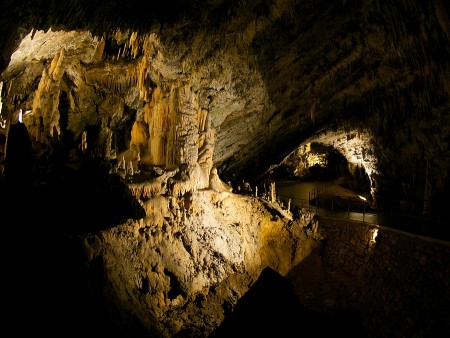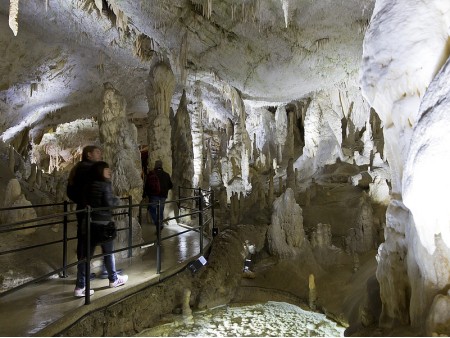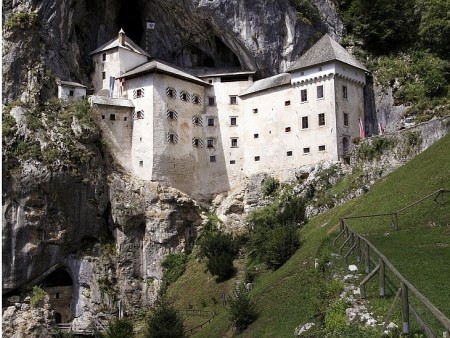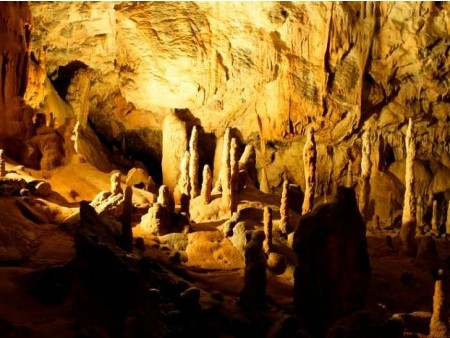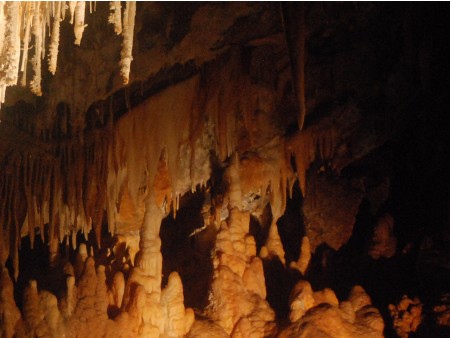 Postojna cave and Predjama castle
A half-day tour to Predjama castle and almost 25 km long Postojna cave, created by Pivka River are both top slovenian tourist sites.
Price per person:
140,00 €
Postojna cave & Predjama castle
A half-day trip to Postojna cave, the largest and arguably the most beautiful cave of the classical Karst. Take a train ride into the underworld labyrinth of passages, tunnels, galleries and chambers, dotted with stalagmites, stalactites, and columns of incredible shapes and sizes.
We round up the trip by visiting Predjama castle, built into a high cliff; definitely the most remarkable castle in Slovenia.
Predjama castle
The Predjama Castle reigns over the surrounding area, perched high up in a vertical cliff, not far from the Postojna cave, in the idyllic village of Predjama. It is an interesting and romantic sight throughout the year: in the spring and summer its surroundings are abundant with blossoms and flowers, in the autumn it is clad in the colours of surrounding forests and it is at its most enchanting in the winter when the surrounding area is covered in snow. The castle was referred to in writing for the first time in 1202 and today it has been placed on lists of top 10 castles to see in the world.
Erazem of Predjama (Erasmus) is the main protagonist of numerous legends – on the one hand these legends glorify him as a passionate, handsome and noble knight, while on the other he is described as a bandit and a robber baron who met his death on the toilet.
Postojna cave
Postojna Cave is the best-known cave in the world. It is also the greatest tourist attraction in Slovenia and one of the world's largest Karst monuments.
What makes Postojna cave a must-see attraction of Slovenia? Starting with a unique and adventurous ride with a special train, it is one of the most diverse cave systems in the world, with 21 km of passages, galleries and magnificent halls, which offer an unparalleled experience of the underground world and a large diversity of underground animals – including the world famous human fish (proteus anguinus).
The temperature in Postojna cave is a constant 9o C / 48o Fahrenheit, so you need to bring some warm clothes and comfortable shoes.
Price: € 140 / person (min 4 persons)

Our prices are all-inclusive, so the only extra cost on the tour is lunch. You need to take that into consideration when comparing tour prices, as many agencies advertise low prices and put the admission fees and other extras in the small print.
Price includes:
Guide
Transport
Admission to Predjama castle
Admission to Postojna cave
Our scheduled day trips have a minimum of 2 and a maximum of 6 passengers.
All of our daytrips are also available as private tours. We can customize any tour to the needs and interests of the guest (2-3 persons from 240 €/person; 5-6 persons from 132 €/person).
Further reading: Slovenia

The tour has two parts an Alpine one with Bled, Bled castle, Lake Bled and Karsic one with Predjama castle and Postojna cave
Price per person:
114,00 €

A trip to the unknown may show you a castle, a church, a river and a lake or a waterfall and a cave, medieval town or an open fruit market ...

Slovenia's jewel Bled with it's lake and Pletna boats, Bohinj and the glacial lake, Pokljuka plateau and Triglav National Park.
Price per person:
from 115,00 €