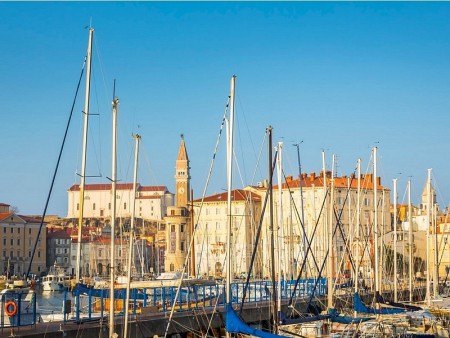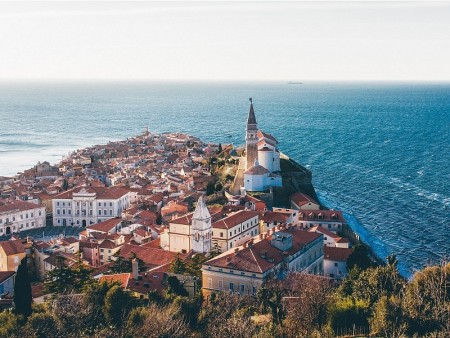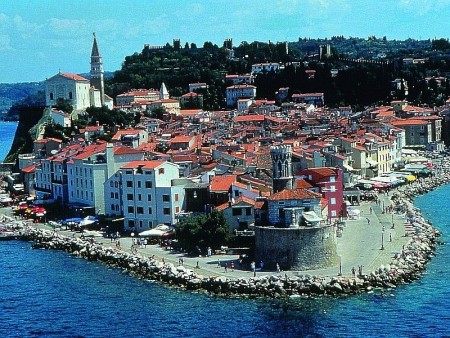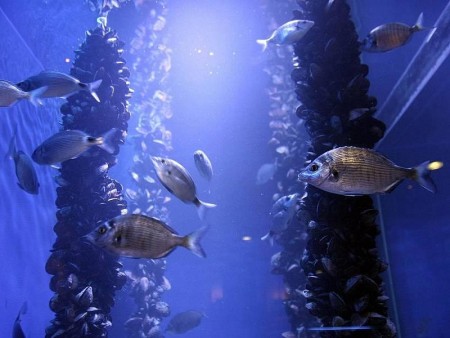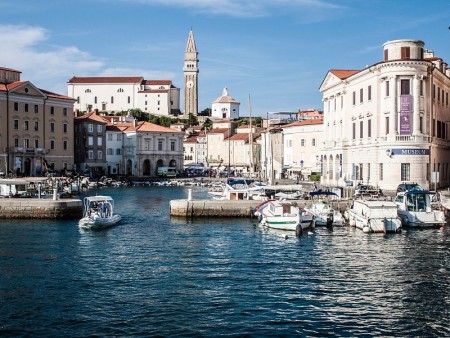 Piran a guided Half-day Trip to Adriatic
Socerb Castle with stunning views of the Slovenian coast and the Gulf of Triest, Piran as te best place for a stroll and ice cream on Slovenina coast
Piran Half-day Trip
Wonder through the tiny streets of Piran, highly influenced by the Venetian Republic in its colourful architecture. Enjoy the stunning views of Italy, Croatia and the entire Slovenian coastline from the small peninsula with the church of Saint George at its top.
Smell the sea and feel the sea breeze from the top of Piran's town walls, and enjoy the view of the whole town laid down before you. You can use the free time to enjoy some coffee on the riva, as most Slovenians would, or take a dip in the inviting Adriatic sea.
Socerb Castle
Socerb offers breathtaking views of the Slovenian coast and the Gulf of Trieste and since it is not known as one of the top attractions, you can enjoy the scenery undisturbed. The castle ruin is placed high up above the coastline at the very edge of the Karst Plateau and has been dominating that cliff since the Illyrian times.
Piran
Piran is a tourist highlight of the Slovenian coast, strongly influenced by the old Venetian Republic. Walk through its narrow medieval streets wedged between beautiful houses, churches and squares and enjoy the breeze that blows from the sea.
The main square is named after Giuseppe Tartini, a famous violinist and a composer who was born in Piran. On the hill above the square you can see the signature Church of Saint George, who is also the patron saint of the town. The small town is still partially surrounded by a typically Venetian wall which used to serve as protection of this marine and salt trade hub in the Bay of Piran.
Price: € 49 / person

Our prices are all-inclusive, so the only extra cost on the tour is lunch. You need to take that into consideration when comparing tour prices, as many agencies advertise low prices and put the admission fees and other extras in the small print.
Price includes:
Guide
Transport
Entrance fee of Piran City wall
Optional extras:
Lunch
Our scheduled day trips have a minimum of 2 and a maximum of 8 passengers (single traveller surcharge is 50€ when there are no other bookings for the tour).
All of our daytrips are also available as private tours. We can customize any tour to the needs and interests of the guest (1-3 persons from 390€; 4-8 persons from 490€).
Further reading: Slovenia

Alpine beauties Lake Bled and Bled castle, Mediterranean town Piran and Socerb Castle above the bay of Triest

Round tour of Italy, Slovenia and Croatia, start and finish in Venice. Visit Venice, main attractions of Slovenia and Croatia including Bled and Plitvice

A half-day tour to Predjama castle and almost 25 km long Postojna cave, created by Pivka River are both top slovenian tourist sites.
Price per person:
140,00 €