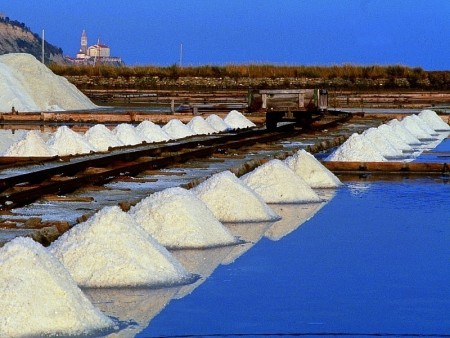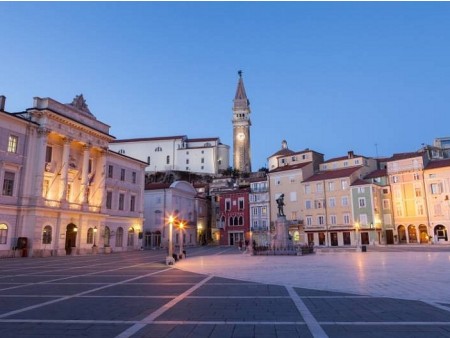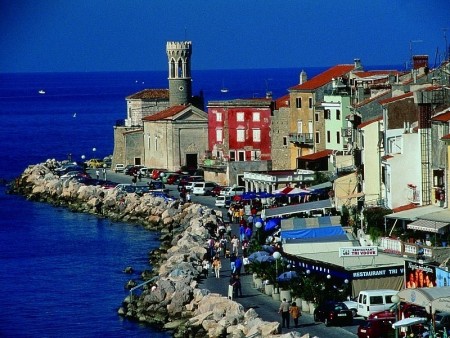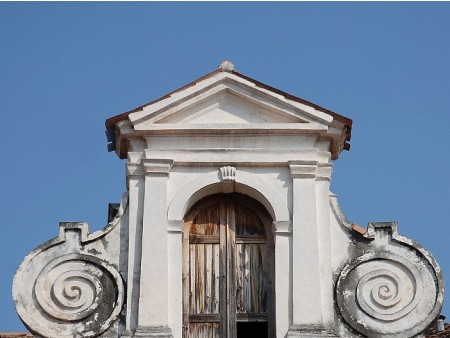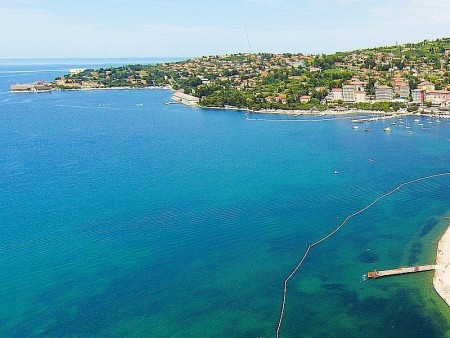 Koper, Piran and Portorož - day trip for groups
Slovenia is not only Alpine and Panonian and carsic, it is a Mediterranean country, too and you'll see the best of it in a day.
Koper, Piran and Portorož - day trip for groups
Sečovlje salt fields (soline)
Salt has been acquired at the Sečovlje salt fields for over a millennium. The entire area spreads over more than 600 hectares and most of it is a landscape park, protecting both natural and cultural heritage of the area. A visit of the Sečovlje salt fields is an essential part of any day trips to the Slovene coast, as you can learn about the traditional salt production and the balance that was established here between man and nature. In the summer time, when the salt works are in full swing, the fields are bustling and alive, and in any other season it is a peaceful place with beautiful scenery that has served as an inspiration to many renowned artists.
Piran
Piran is a tourist highlight of the Slovenian coast, strongly influenced by the old Venetian Republic. Walk through its narrow medieval streets wedged between beautiful houses, churches and squares and enjoy the breeze that blows from the sea.
The main square is named after Giuseppe Tartini, a famous violinist and a composer who was born in Piran. On the hill above the square you can see the signature Church of Saint George, who is also the patron saint of the town. The small town is still partially surrounded by a typically Venetian wall which used to serve as protection of this marine and salt trade hub in the Bay of Piran.
Koper
Koper is today the most important place on the Slovenian coast with an amazing Venetian town centre. Koper is also an important port and a popular stop for cruise ships, which makes it an ideal base for cruise ship shore excursions.
Program Koper, Piran and Portorož
1. Departure at 9 am from Ljubljana towards the coast.
2. Arrival to Koper and sightseeing (Pretorian Palace, palace Loggia), a walk across the city centre.
On your tour through the Refosco Mansion, you will be able to discover the abundant thousand-year-old tradition of viticulture and oenology in Slovene Istria, taste different grape varieties, examine various objects, which were once used in vineyards and cellars, and inspect labels, which have adorned our wine bottles in previous decades.
The tour includes:
guided tour
wine tasting (2 glasses of premium wine and 1 glass of special wine)
prosciutto, cheese and bread snack at the cellar
3. Afterwards we continue towards the oldest Slovenian seaside town Piran, where we admire beautiful Tartini Square and town church, take a walk around the town and then have a lunch break at one of the local restaurants.
4. We will take a tour of Sečovlje Salines. At Sečovlje Salina Nature Park, the past and present still walk hand in hand. The ancient method of salt-making, learnt ages ago by the Piran salt-workers from their teachers, the salters from Pag Island, is still something special, even in the entire Mediterranean.
5. After lunch we depart towards Portorož, the most popular Slovenian coastal destination, where you will be able to take a walk along the main promenade and take some time for coffee at one of the numerous cafes and bars by the sea.
6. In the late afternoon departure back to Ljubljana.
The tour includes:
Guide
Transport
Admission to Sečovlje Salina Nature Park
Wine tasting

Visit Vienna, continue to the green jewel of Europe Slovenia. Taste culinary delights of Maribor, Ljubljana and Bled. End the tour with a coffee in Venice!

A half-day tour to Predjama castle and almost 25 km long Postojna cave, created by Pivka River are both top slovenian tourist sites.

The tour has two parts an Alpine one with Bled, Bled castle, Lake Bled and Karsic one with Predjama castle and Postojna cave
Price per person:
119,00 €