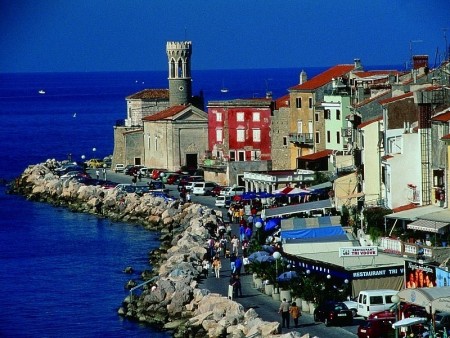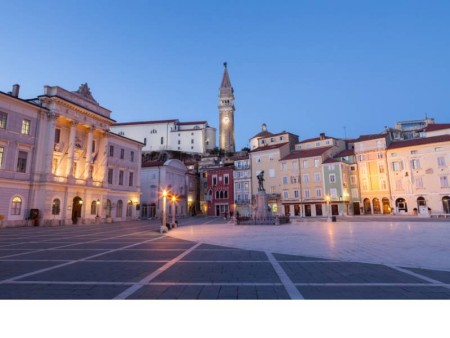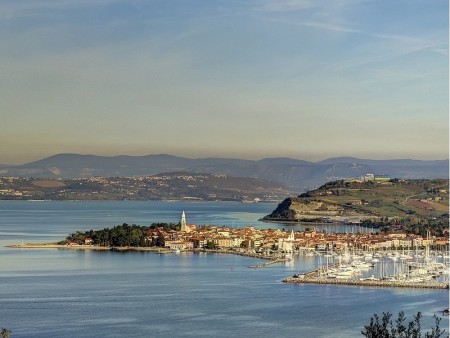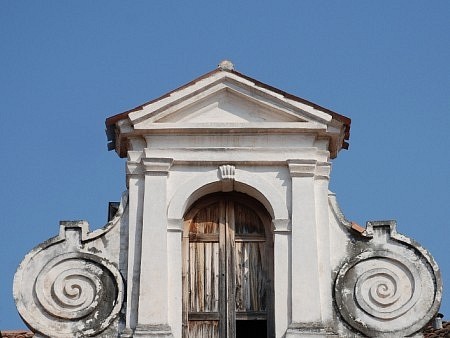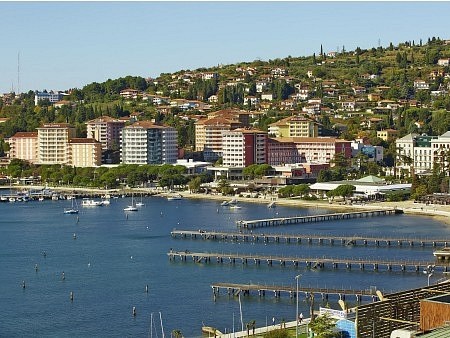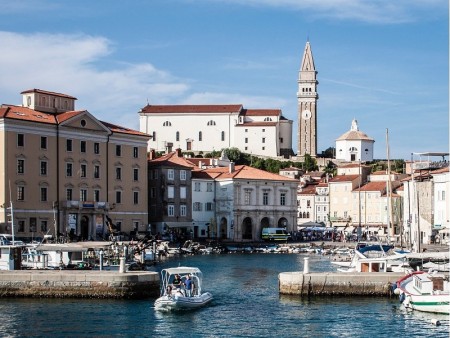 Tour to Koper, Piran and Portorož - day trip
Slovenia has a small Mediterranean coastal part with beautiful town center of Koper, Piran like little venetian town and Portoroz with excellent hotels
Tour to Koper, Piran and Portorož
Ljubljana - Koper
1. Departure at 9 am from Ljubljana towards the coast.
2. Arrival to Koper and sightseeing (Pretorian Palace, palace Loggia), a walk across the city centre.
On your tour through the Refosco Mansion, you will be able to discover the abundant thousand-year-old tradition of viticulture and oenology in Slovene Istria, taste different grape varieties, examine various objects, which were once used in vineyards and cellars, and inspect labels, which have adorned our wine bottles in previous decades.
The tour includes:
guided tour
wine tasting (2 glasses of premium wine and 1 glass of special wine)
prosciutto, cheese and bread snack at the cellar
Visit to Piran
3. Afterwards we continue towards the oldest Slovenian seaside town Piran, where we admire beautiful Tartini Square and town church, take a walk around the town and then have a lunch break at one of the local restaurants.
4. We will take a tour of Sečovlje Salines. At Sečovlje Salina Nature Park, the past and present still walk hand in hand. The ancient method of salt-making, learnt ages ago by the Piran salt-workers from their teachers, the salters from Pag Island, is still something special, even in the entire Mediterranean.
Free time in Portorož
5. After lunch we depart towards Portorož, the most popular Slovenian coastal destination, where you will be able to take a walk along the main promenade and take some time for coffee at one of the numerous cafes and bars by the sea.
6. In the late afternoon departure back to Ljubljana.
The tour includes:
Guide
Transport
Admission to Sečovlje Salina Nature Park
Wine tasting
ONLY FOR GROUPS OF 6-8 GUESTS. (Wine cellar tour is a group event.)
If your group count less then 6 persons, please contact us and we will try to combine two passenger groups.

Goriška brda at the western border with Slovenia's best wine and olive oil, Dobrovo castle and huge wine cellar, Šmartno medieval village

Socerb castle, Hrastovlje church and frescoes, Sečovlje Nature Park with it's salt fields, picturesque Piran and historical Koper, all in one day!
Price per person:
109,00 €

Venice Day Trip. World famous city, built on the water and the scenery of many films. Venice is more than just palaces and galleries – visit it with us!
Price per person:
169,00 €