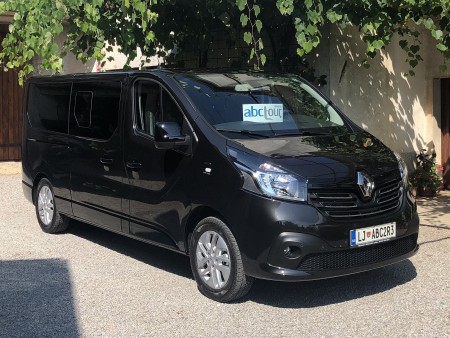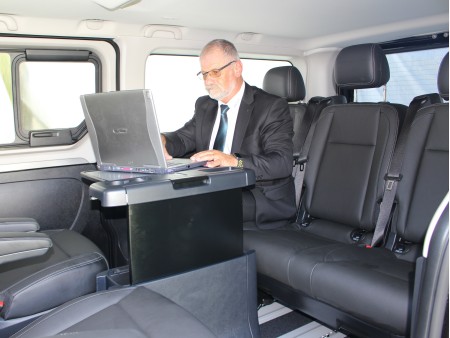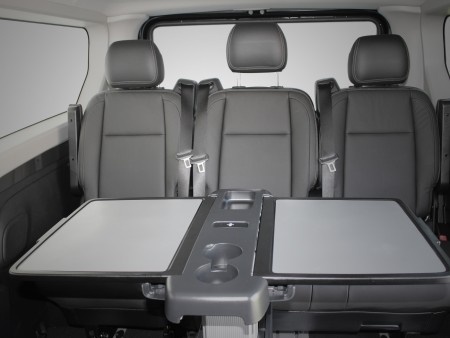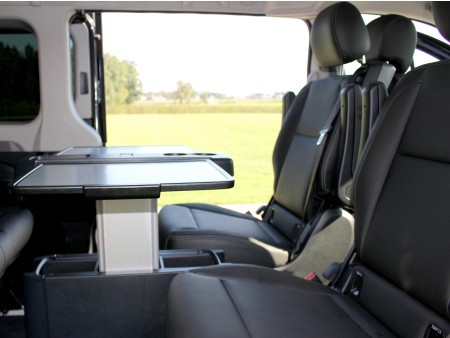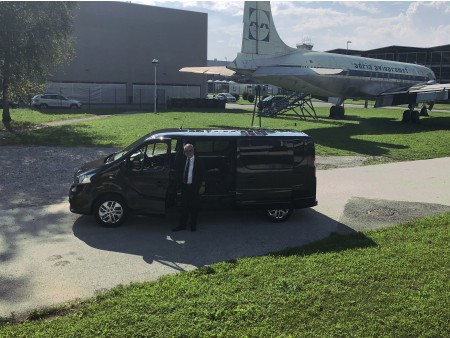 Passenger transport and transfers
Passenger transport and transfers, Renault Trafic Grand Spaceclass in Slovenia and Europe. Transfers from or to airports.
Passenger transport and transfers with van
Passenger transport with VIP van
Passenger transport and transfers with Renault Trafic Grand Spaceclass 6 + 1 van, table, 220V connection, USB connection ...
At Abctour we have experience and knowledge in managing and transporting people by van and transfers across most of Europe. We have also sent and led many groups to other continents.
We upgraded our offer with a new business VIP van. It is intended for groups (even more demanding ones) who would like to carry out their anniversary, business trip, fair appearance, study preparation ... without worrying about suitable points for tours, arranging accommodation after the whole day of the fair, driving back tired and also worrying about not being allowed to toast to success.
Modern vans give you the comfort of high-class cars, faster travel than buses and much less adaptation to other passengers.
Travelling with our van can also mean guides / drivers, internet access while traveling.
If you are a group of passengers for two or three vehicles, we will be happy to arrange that as well. The microphone and headphones can allow you to follow the same explanation in any other vehicle.
Passenger transport and transfers with van from airports to the hotel and back.
Consider passenger transport by van to avoid congestion, visiting exhibitions in Vienna, the Venice Biennale, a trade fair in Bologna, Rimini or Munich.
For business partners we cam also arrange day trips to Budapest, Bratislava, Vienna, Salzburg or Graz.
What is our vehicle like? We use various passenger vans, mostly Renault Traffic Spaceclass for the transport of ordered groups.

Goriška brda at the western border with Slovenia's best wine and olive oil, Dobrovo castle and huge wine cellar, Šmartno medieval village

The canals of Venice, the glory of Viena, green Slovenian countryside and great food offer, Slovenia is culinary destination of 2021

Slovenia is described as "the hidden jewel of Europe". Discover the treasures and variability of our small green country. Feel Slovenia!