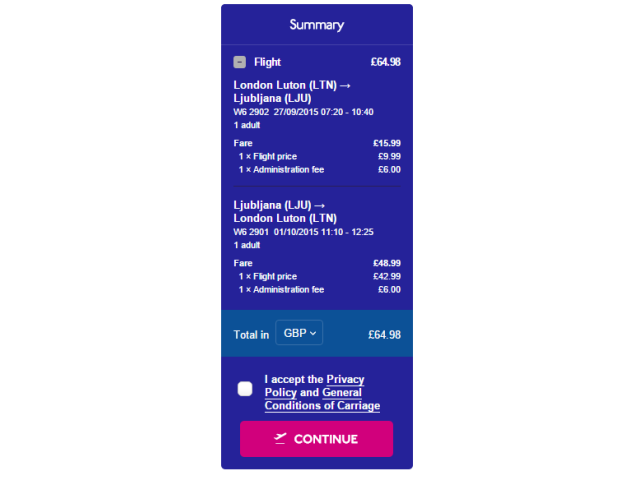 September flight and tour to Slovenia
27.9. - 1.10.2015
Wizz air flight and Discover Slovenia tour
Date: 27.9. - 1.10.2015
Do not miss this offer! Wizz Air takes you to Slovenia for only £64,98.
We take you on a 3 day tour of Slovenia.
You have the last day off to explore Ljubljana on your own.
Example of PRICE for 6 persons:
flight ticket: £64,98 / per person
3 day Discover Slovenia tour: 357 EUR (cca. £261) / per person (4 nights in hotel**** included in the package)
1 day extra hotel****: 35 EUR / per person (cca. £26) (only for our guests)
You will be staying in HOTEL BIROKRAT****
And we will also include tickets for Ljubljana city transportation!
TOTAL: £351,98
CONTACT US: info@abctour.si