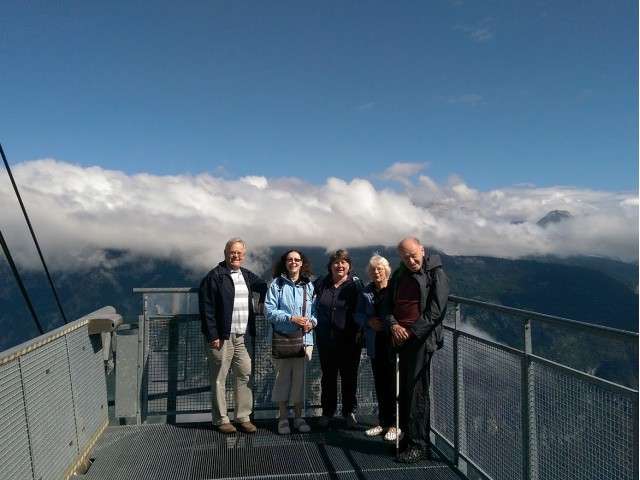 Highlights of Slovenia
We hosted a group of guests from United Kingdom. It was a lot of fun! Read about their trip and their reccomendations!
Traveleyes is the world's first and foremost commercial company specialising in opening access to independent world travel for blind and partially sighted people.
We were honored they picked us for organising and leading the holiday visit to Slovenia for their travelers from United Kingdom.
Reccomendations from our guests:
"Our tour guide went out of her way to be flexible regarding the itinirary and alternative options based on the ability of the group.
Enjoyed the trip. Slovenia is a diverse and beautifull country and the peaople are friendly."
"I would recommend this company for the opportunity to explore the culture and nature of this beautifull country."
"Abctour is a great holiday company that takes a lot of care and effort in making your holiday memorable."

Slovenia is described as "the hidden jewel of Europe". Discover the treasures and variability of our small green country. Feel Slovenia!